Tascosa High School

In Memory
Jack Merchant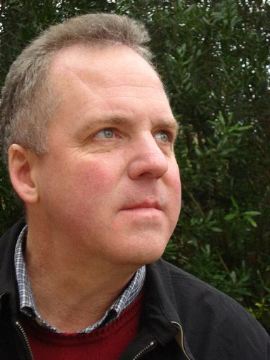 TIGARD, Ore. - John Jerry "Jack" Merchant Jr., 50, formerly of Amarillo, Texas, died Wednesday, April 1, 2009.
Jack was born July 7, 1958, in Dallas, the firstborn son of Kathy and Jerry Merchant, named for his father and his grandfather, John Oliver Merchant, "granddaddy Jack." The family relocated in 1960 to Amarillo, where Jack attended Wolflin Elementary and Austin Junior High before graduating from Tascosa High School in 1976.
In Amarillo, Jack was active in Boy Scouts of America, along with his brothers and father, who was a troop leader there. In high school, he was interested in theater and participated in set building and design. His church home was First Presbyterian. He fondly remembered and looked up to Bruce Autry as an encourager in his early career path, and credited him with teaching him not only commercial printing but many other lessons, such as work ethic. He considered having grown up in Amarillo to be his great fortune.
Jack attended Texas A&M University before relocating to California, where he worked in the printing business. He met his wife, Jan Meyer, there while working together at George Lithograph. The couple was married in 1988 at Menlo Park Presbyterian Church in Menlo Park, Calif. They had two daughters, Amy and Diana.
Jack graduated from Portland State University in Oregon in 1996 with a degree in finance, and was a Microsoft certified network systems administrator at the time of his death.
He was active in his church and community, singing in the men's chorus, reading lessons and ushering at Calvin Presbyterian Church in Tigard. He volunteered with the Red Cross and Portland Mountain Rescue, lending his project management skills, Web design and printing skills to these organizations. He was an avid reader with an intelligent mind and loved a good conversation and an afternoon of gardening in his spare time. Jack will be remembered as a creative, artistic and sensitive man who loved his family dearly.