Tascosa High School

In Memory
Steve White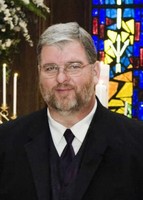 Stevan Alan White, 57, died Friday, Dec. 25, 2015.
Services were at 2 p.m. Saturday, December. 26, 2015 in Polk Street United Methodist Church with the Rev. Kevin Deckard officiating. Arrangements are by Cox Funeral Home, 4180 Canyon Drive.
Stevan Alan White was born April 14, 1958, in Baylor Hospital in Dallas, the son of Jesse Eugene White and Esther Lee Selvey White. He graduated from Tascosa High School in 1976 and earned an associates degree in broadcast engineering and radio and television production from Amarillo College.
Mr. White worked as an engineer for KIXZ, KLSF and KRGN in Amarillo. In 1998, he was named chief engineer at KGNC-AM/FM, where he served until Dec. 15, 2000.
After his departure from KGNC, Mr. White established SW Commercial Electronics, building and maintaining radio stations in Oklahoma, New Mexico and across the state of Texas, including the network for St. Valentine Catholic Radio.
Mr. White married Carol Ann McMurry of Dumas on June 12, 1987.
He was preceded in death by his father.
Survivors include his wife, Carol White; two sons, John Micheal White and wife Sarah and Philip James White; his mother, Esther White, all of Amarillo; a sister, Elsa Williams and husband Jay of Richardson; three brothers, Bryan White and wife Sue of Spokane, Wash., Lelan White of Dallas and Kenan White of Amarillo; a grandson, Benjamin of Amarillo; four nephews; two nieces; and a host of friends.
Posted: January 1, 2016 - 1:00am
Amarillo Globe-News, Jan. 1, 2016