Tascosa High School

In Memory
Steve Williams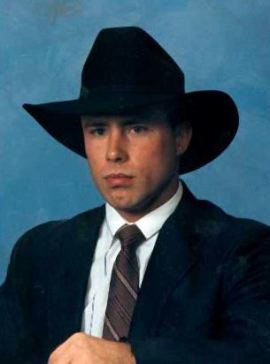 All Obituaries - Text
Posted: Sunday, September 07, 2008
Oklahoma
Steven Ralph Williams
TULSA, Okla. - Steven Ralph Williams, 50, died Wednesday, Sept. 3, 2008.
Graveside services were at 10 a.m. Monday September 8, 2008,in Memory Gardens Cemetery in Amarillo, Texas, with the Rev. Brian Hesse, pastor of Trinity Lutheran Church, officiating and military rites by Disabled American Veterans Chapter 26. Arrangements, by Boxwell Brothers Funeral Directors, 2800 Paramount Blvd.
Steve was born June 29, 1958, in Goshen, Ind., to Monroe and Mary Kay Williams. He graduated from Tascosa High School in 1976. He served in the U.S. Marines from 1981 to 1988. He had worked as a manager in the aviation industry.
Survivors include two sisters, Patricia Robinson of Mobile, Ala., and Mary Berryman of Manvel, Texas; and four brothers, Bill Williams of Peachtree City, Ga., Michael Williams of Denver, Donald Williams of Tyler, Texas, and Timothy Williams of Pampa, Texas.
Amarillo Globe-News, Sept. 7, 2008